Our solutions for your industry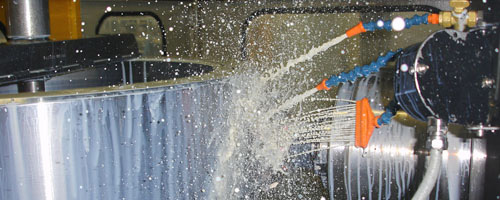 In last 5 decades we have developed from the control cabinet supplier to a specialist for around solutions in the machine industry. Meanwhile many enterprises from the most different branches trust in our achievements. Below you find a choice.
Roll grinders

Spinning lathe

Tube bending machine

Laser welding machine

Lathes

Milling machines

Friction welding

Boring machines

Straightening machines

Machining centers

Vertical lathes

Planing machine

Guideway grinding machine

Crankshaft hardening systems

Spring coiling

End facing machine

Cutting-off / chamfering

Stretching machines

Deep drills

Roll turning lathes
In our references you will find detailed examples of successful projects that we have completed for our customers. These include companies such as Bauer Industriehartchrom, Hoesch, voestalpine, Wohlenberg, Gontermann-Peipers, Andritz Küsters, DS Technologie, Reika, Mikromat, Hydro Aluminium, Schiess, Salzgitter Flachstahl, Profilator, MKM and Daimler Mettingen. Check it out!